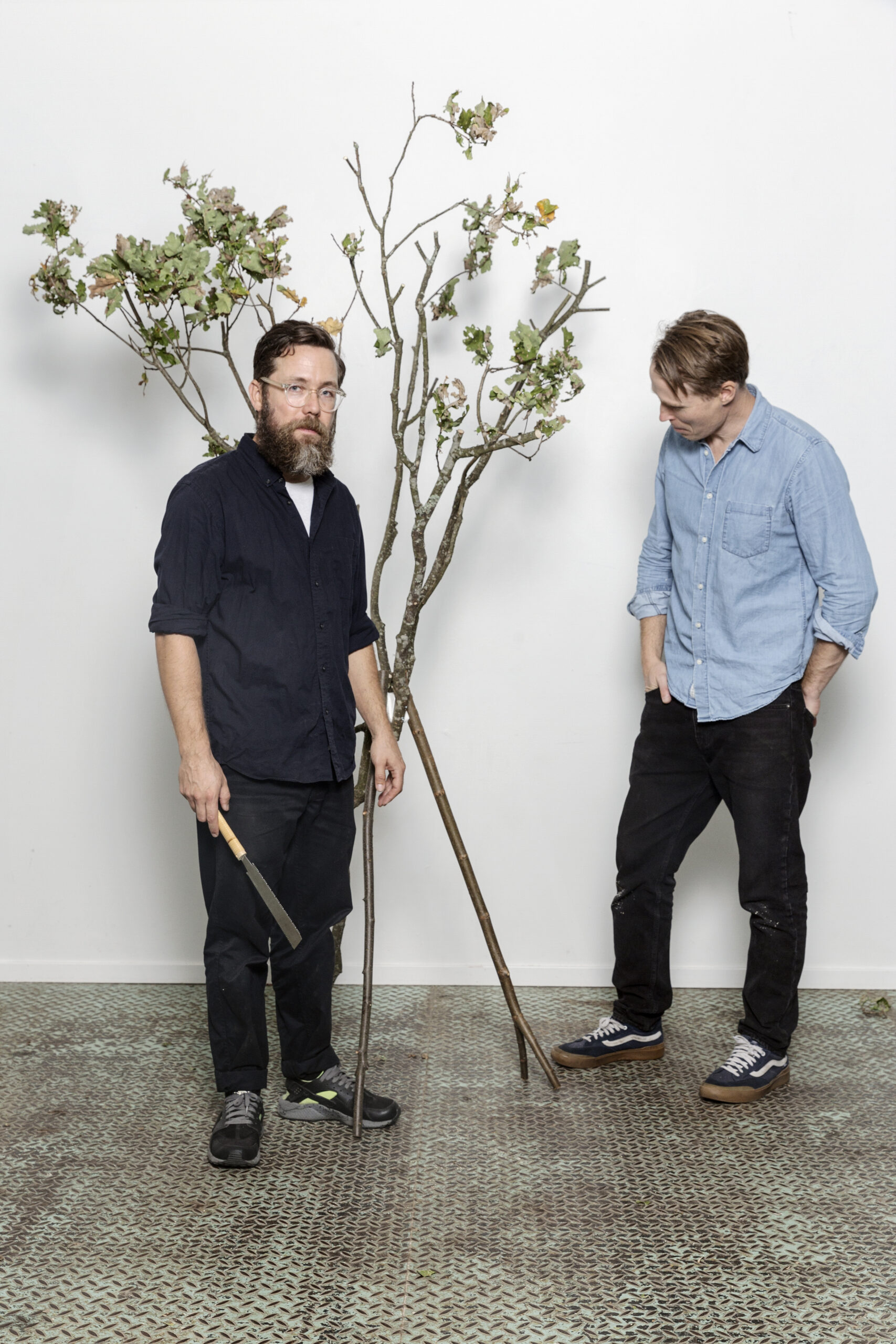 Karlsson & Björk is a Stockholm based design studio run by Erik Björk and Mattias Karlsson.
We are an interdisciplinary studio, working in the fields of furniture design, fine arts, interior design and education.
No matter if the given condition is a technique, function or a desired feeling our mission is to reflect it in the final result. Depending on the needs of our clients we can handle everything from only design to the whole project including production.
In our CV lies over 15 years of experience in wood and furniture. A number of longtime bestselling products. Sida funded collaborations in South Africa, as well as making room for 52072 visitors at Sweden largest festival and a lot more.
Except from design Erik is also a teacher at Beckmans College of Design and has lectured at KTH School of Architecture, Malmstens Linköping University and HDK Steneby.