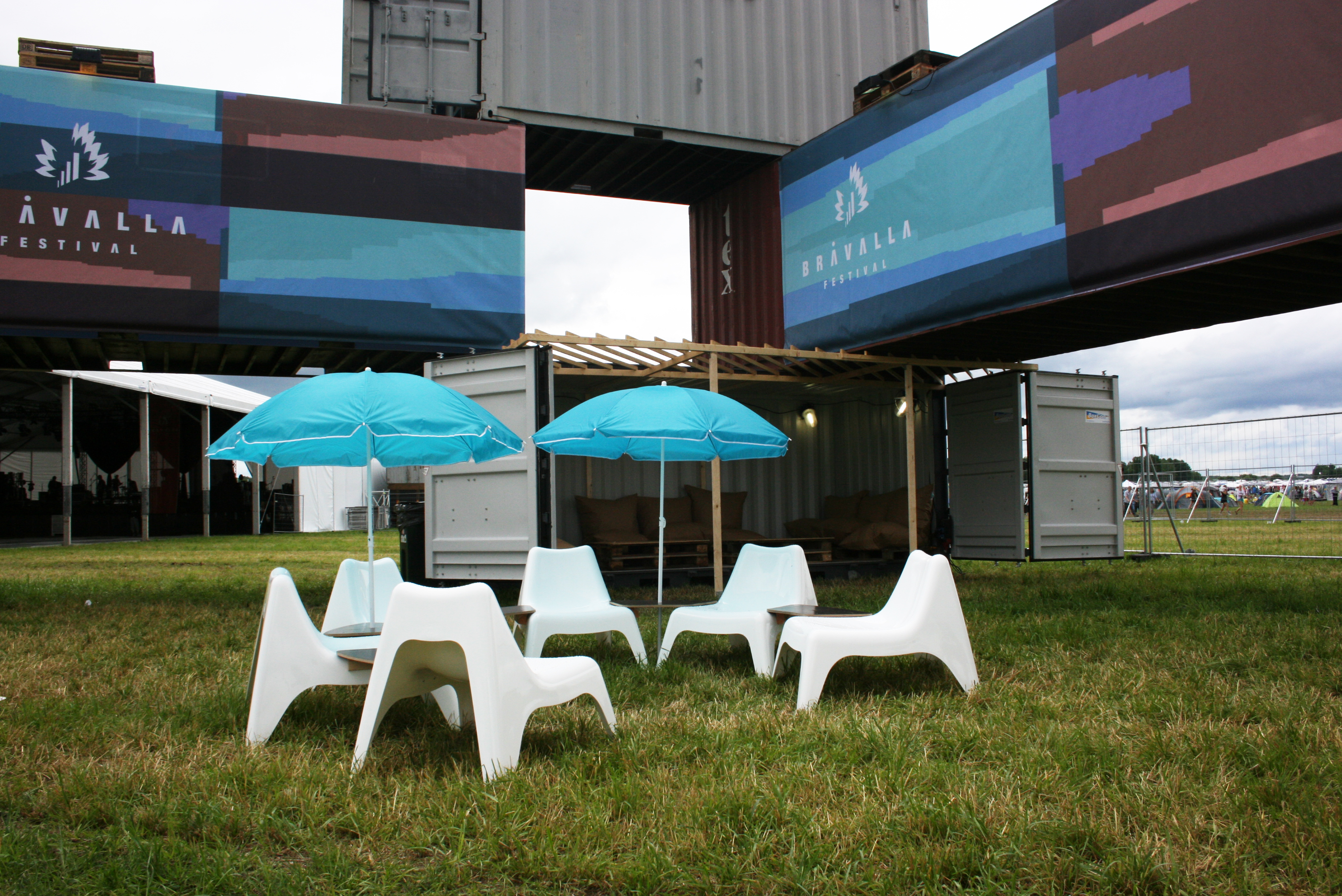 BRÅVALLA
In June this year the second Bråvalla festival took place in Norrköping. We were responsible for the design of all entrances as well as the lounge areas.
The festival site is a former military airport surrounded by fields. With one giant, airfield the possibility of heavy winds and lack of shelter where two facts which had to be taken into consideration. Short build times, a lifespan of 3 days and easy tear down where other key factors. To minimize waste the client FKP Scorpio also wanted as much as possible to be rented or reusable.
With 56´072 sold tickets Bråvalla sets the record as the biggest festival in Sweden.
Norrköping is a seaport south of Stockholm. With the closeness to a port shipping containers made an outstanding material to work with in terms of building temporary architecture.
Stacked as giant building blocks the containers primary function became to work as a 3 dimensional backdrop rather than to actually be used for their inside. Graphic works by artist Slobodan Zivic with different colour schemes were hanged on the different volumes to make them easy to find and to use a meeting places for visitors
The project was carried out together with artist Robert Karlsson and project manager Anders Grentzelius.