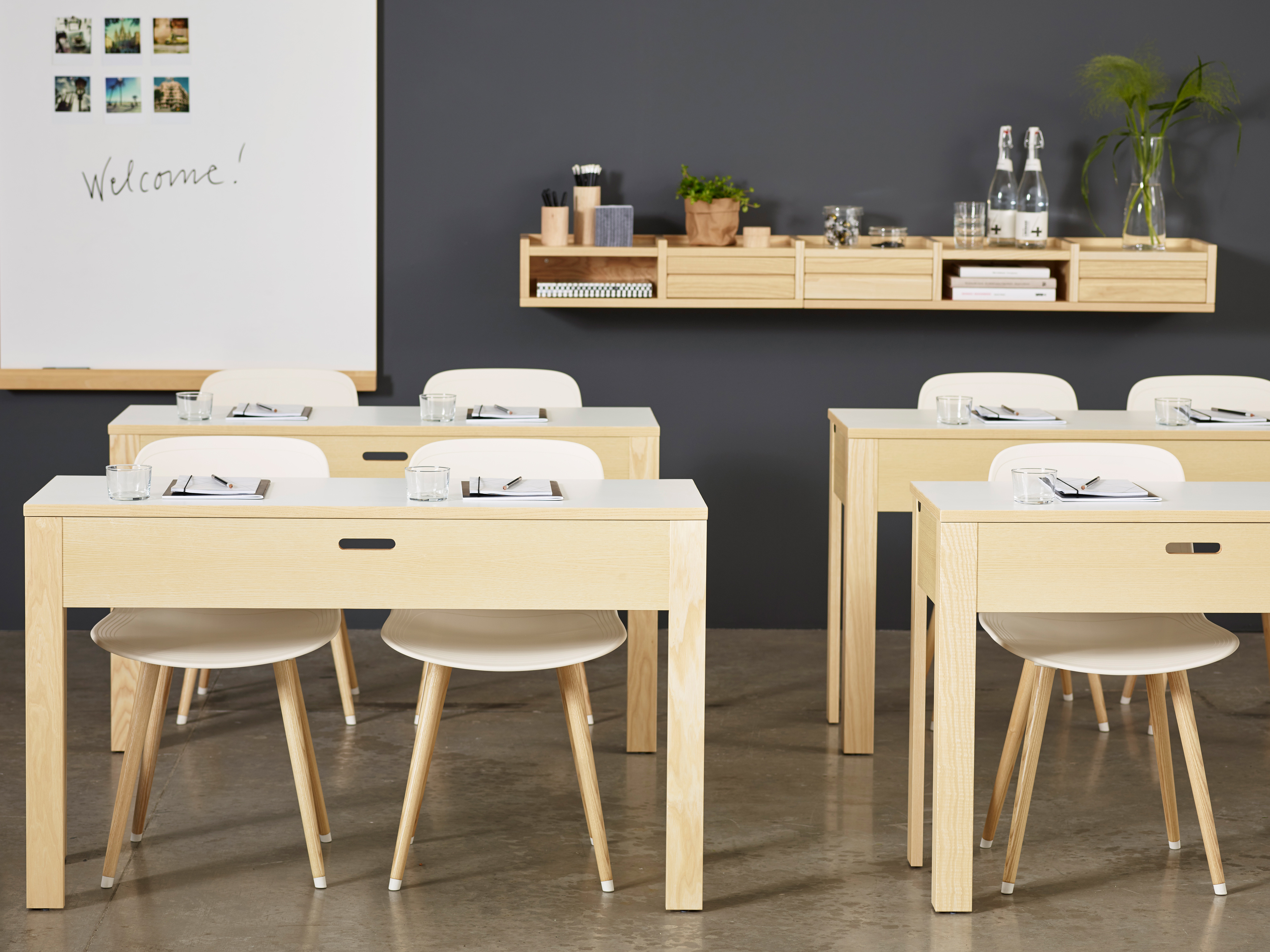 STUDY
The idea behind Study is to have an easy-to-fold table made entirely of wood and by incorporating thin legs and tabletop into its construction we have maximized the space for its user. You don't need to turn Study upside down in order to fold it. This table has an integrated "protective skirt" on the front edge and at the sides. With the handle that is milled into the rim, it is also easy to carry when folded.
Study is produced by Karl Andersson & Söner and comes in lengths of 900, 1200, and 1400 mm and in widths of 450 and 600 mm. The table is 66 mm when it is folded. The tabletop and rim are made of blockboard with veneers in oak, birch or ash, white or black laminate, black desktop and stains. The legs are made of solid wood.
The tables can be linked together with the help of elastic straps that are standard. Accessories include trolleys on which up to eight tables can be stored. Use Study to furnish lecture rooms, conference locations, schools, churches etc.